Fakir Chand College Post Graduate Section : Motto
Fakir Chand College has started its Post Graduate Section with a mission to fulfill the dreams of many meritorious students of the surrounding regions and districts, who sparkle at the Under Graduate level of study with their appreciable examination results, but then embrace a frustrating aftermath with no chance of pursuing their studies in higher academic level. To them the scope of pursuing a post-graduate level of study is surely like a breath of fresh air, infusing their lives with bright hopes of a lustrous future.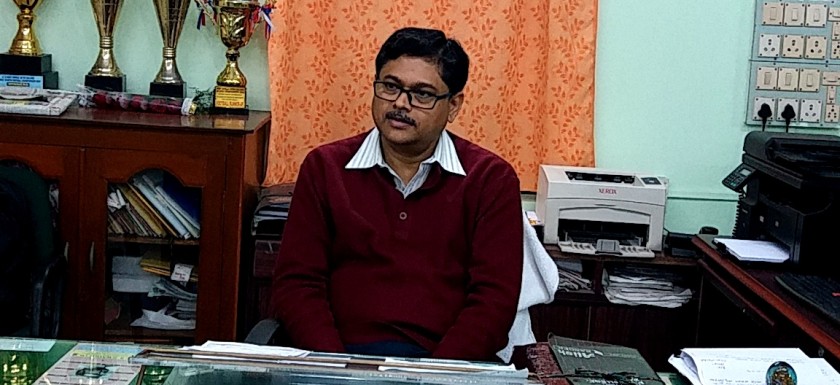 It is my pleasure, as the Teacher In-charge, to place before you, the salient features of our illustrious college. Established in 1948 and affiliated to the University of Calcutta, Fakir Chand college is situated on the left bank of river Hooghly in salubrious surroundings, free from the din and bustle  of urban life. The ambiance is highly suited to serve the noble and   needs of higher education. The college celebrated its Golden Jubilee in 1977 befitting its reputation as a Centre of Excellence in south 24 parganas district.
Located amidst fabulous greenery and a pollution-free environment, the college is housed in spacious buildings having bright and airy classrooms.
The college has a history of being served by and able administrators with active from the Teaching and non-teaching staff.